The Fibre Arts goes Transatlantic
In August (2018) I had the honour to travel with three very experienced fibre art creators Hazel Tindall, Karen M. Morin and Barbara Van Elsen. We traveled as part of an organized tour group arranged by Craft Cruises www.craftcruises.com.

The cruise ship departing from Copenhagen, Denmark to Alesund Norway, then transited cross atlantic to NYC stopping on route in Iceland, Greenland and the east coast of Canada. Our trip leader was Karen Morin, guest lecturer Barbara Van Elsen and our primary instructor was Hazel Tindall.
---
Hazel Tindall – Fair Isle Knitting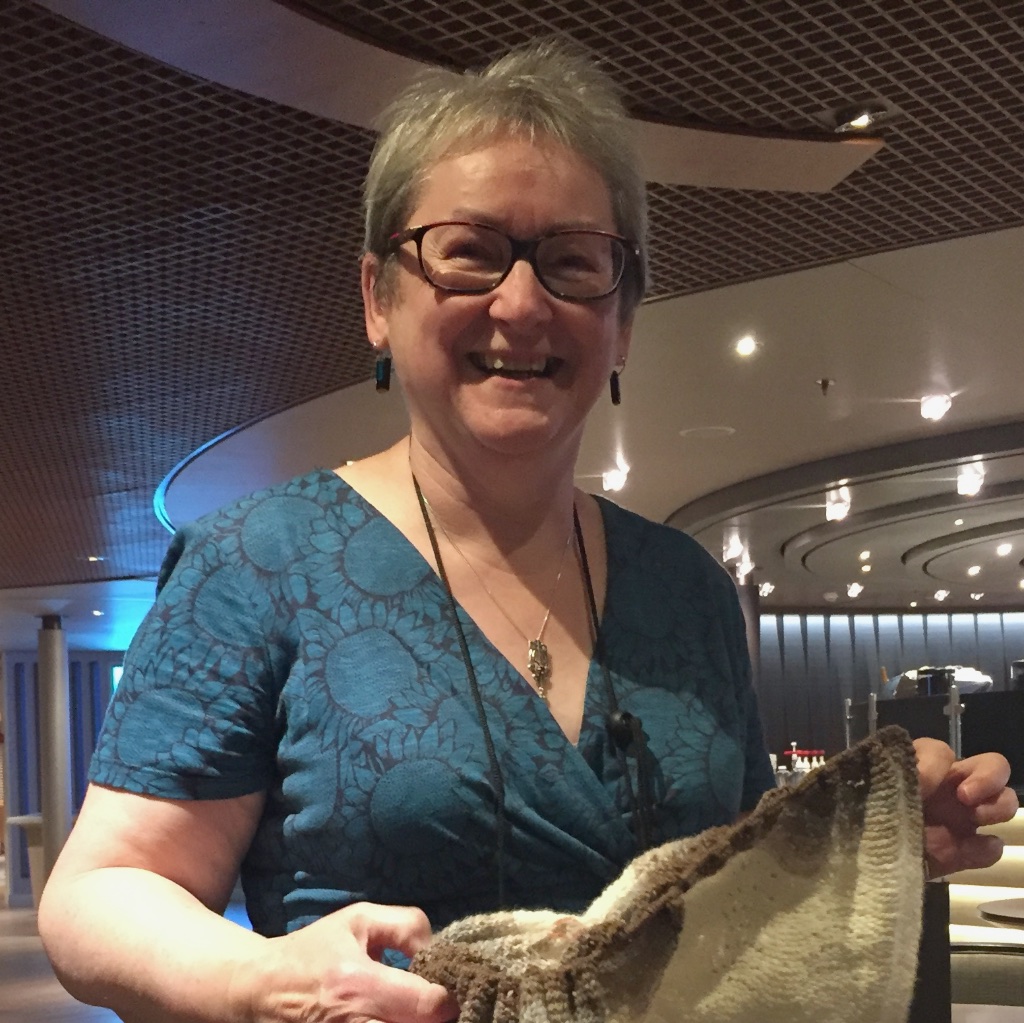 Hazel Tindall is a well-known knitting expert hailing from the isle of Shetland. In 2004 and again in 2008 she gained the title and defended the title of "World's Fastest Knitter." Hazel is the star of the popular knitting instructional course "the Fine Art of Fair Isle Knitting".
You can learn more about Hazel Tindall from her Ravelry page ravelry.com/people/hazeltindall and website www.hazeltindall.com.
---
Babara Van Elsen – Crochet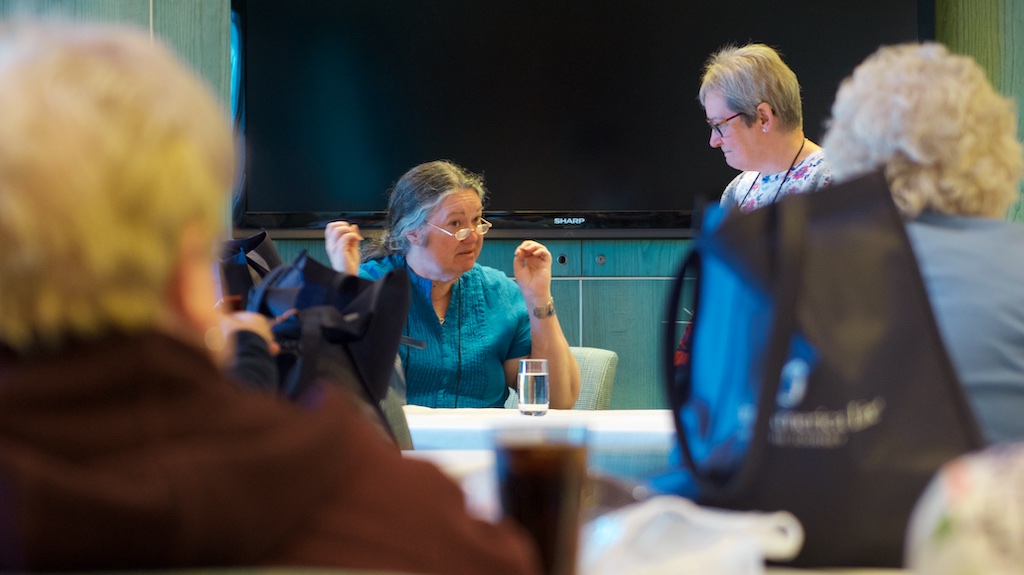 Barbara a lifelong crocheter (and occasional hand knitter) demonstrated crochet tips and techniques to the group of fibre artists we were traveling with; answered questions and provided insight into the use of crochet and knitwear design by fashion designers.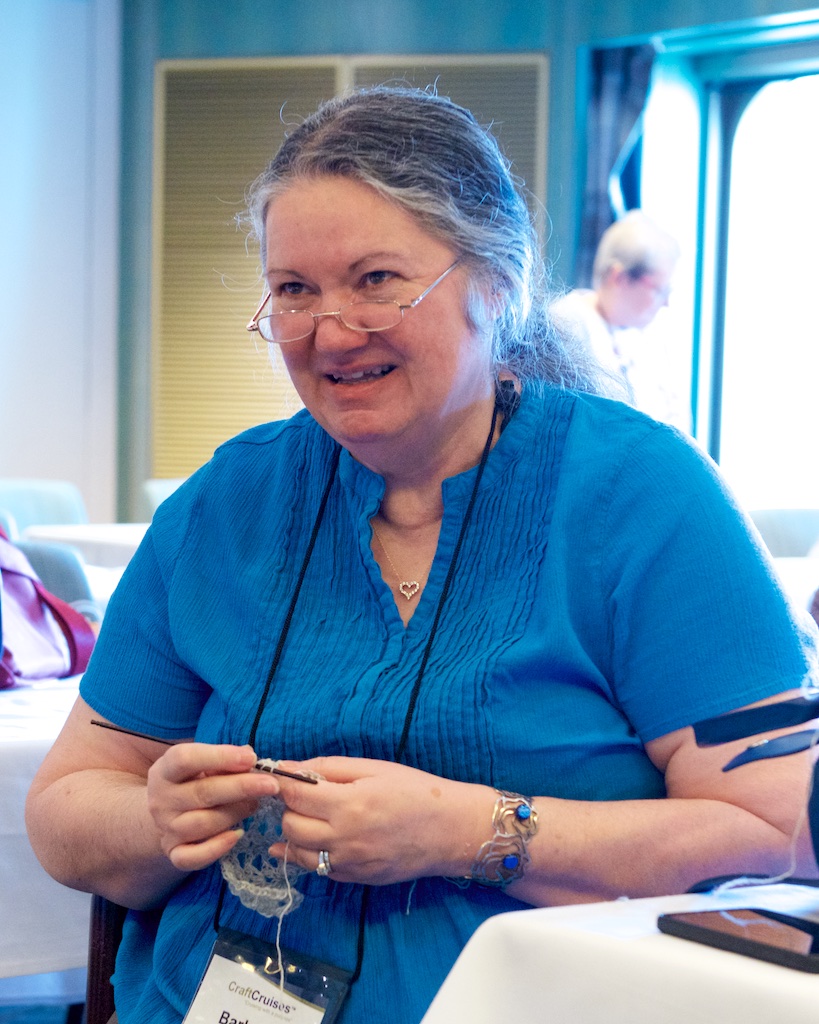 Barbara Van Elsen, is notable fibre artist, founder of the New York City Crochet Guild (2001) and a teacher with the Craft Yarn Council's Teaching Certification Program. As a fiber artist, her freeform pieces have been exhibited in Australia and NYC, where she has lectured on Crocheted Freeform Lace at the Museum of Arts and Design.
You can learn more about Barbara Van Elsen from her Ravelry page ravelry.com/people/altobarb and website www.playingwithstring.com.
---
Karen Morin – Knitter
Karen M. Morin allowed me to photograph her skilled use of a tapestry needle to assemble section of a knitwear project she was assembling.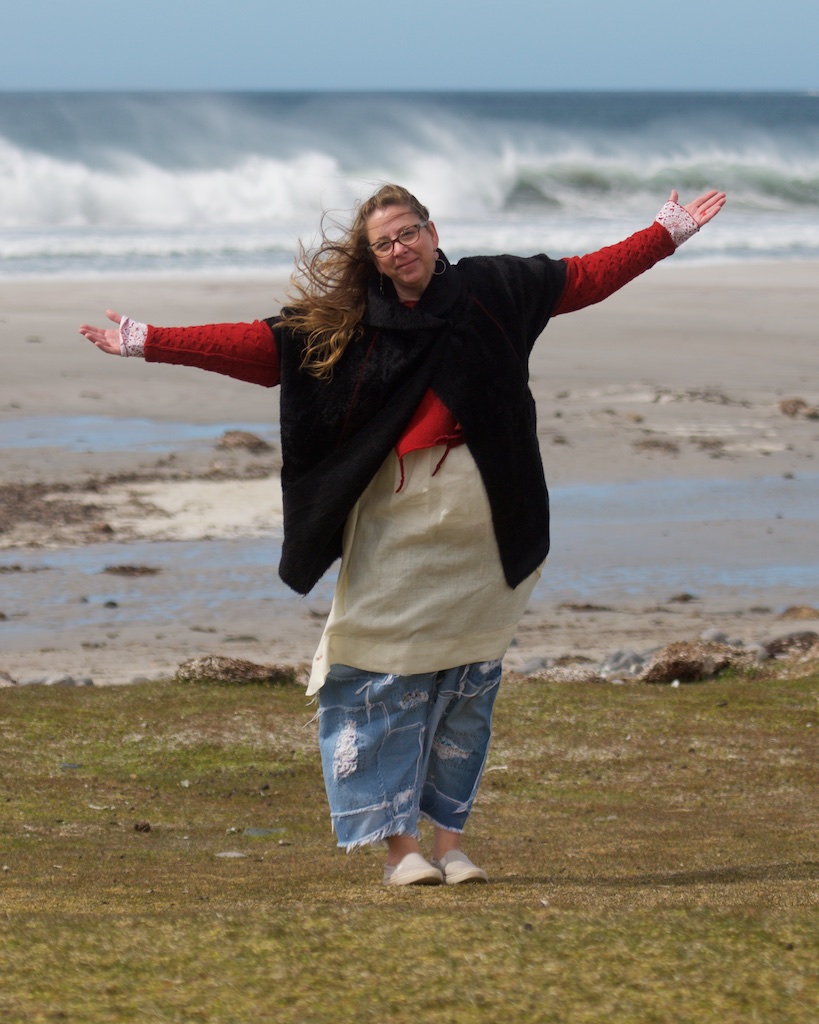 Karen Morin has an AAS in Mechanical Drafting and a BS in Accounting. In 2000 Karen earned her teaching certificate from the Craft Council of America (CYCA) and she went to the Corcoran College of Art & Design where she learned metal smithing. Karen teaches a range of knitting techniques and has knit professionally for Norah Gaughan.
You can learn more about Karen Morin from her Ravelry page ravelry.com/people/knittergirlkaren