Once again Hiker Mike and Camper Ken signed up for the ARL Winter Classic. The event has been a Burlington Adult Rookie League tradition for several years now. Past events have been held in Hamilton and Mississauga. This years event was held at an outdoor rink in Mississauga.

Group photo of the two Winter Classic Maple Leafs teams. The First place team was the Michael Durrant Maple Leafs (White Jersey), Second place was the Greg Rollins Maple Leafs (Blue Jersey).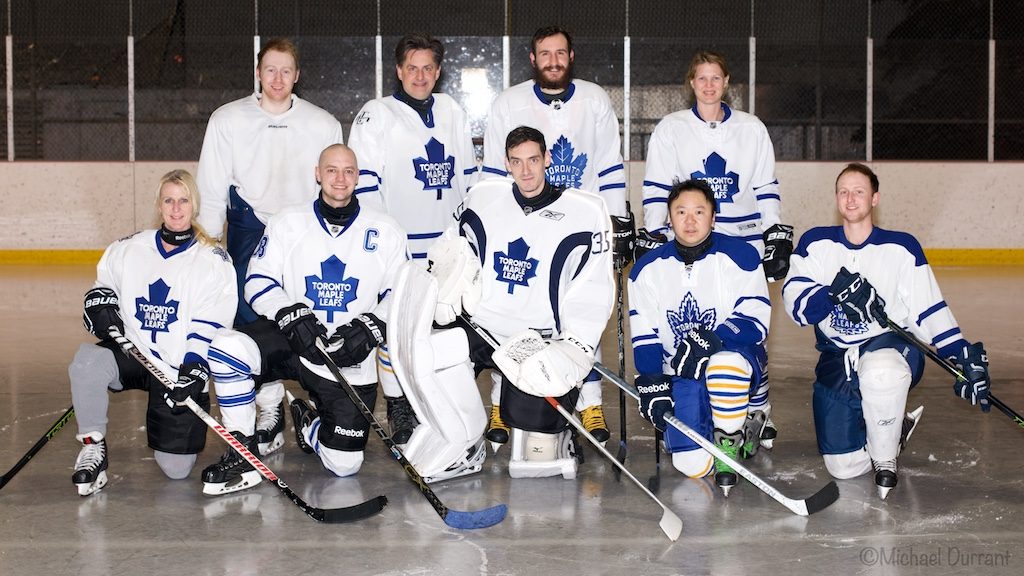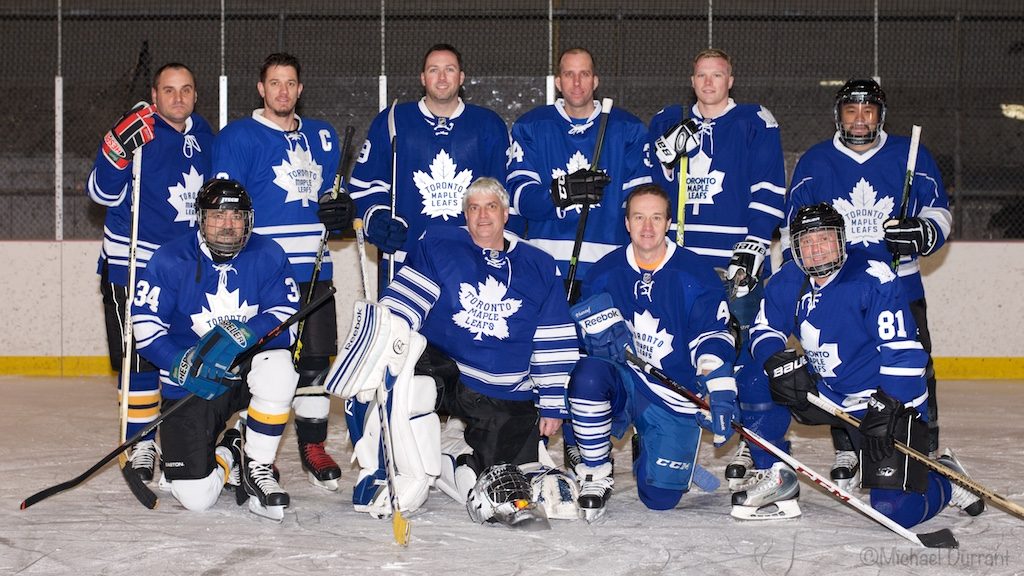 The consolation winners were Jim Sleno Canadiens and Jeff Topping Red Wings.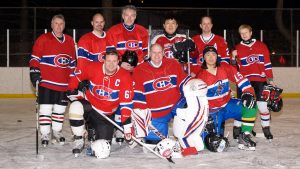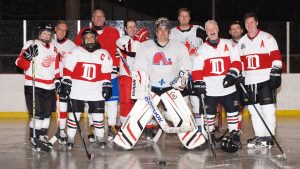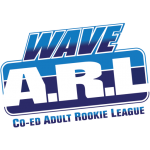 The Burlington Adult Rookie League donated $485.00 to the Sunny Brook Gord Downie brain cancer fund.
Thanks again to those who took part in the ARL Winter Classic and purchased 50/50 tickets.