"Off The Trail"
Happy New Year!
Camper Ken and Hiker Mike are please to announce that we have officially launched our website www.OffTheTrail.ca. Over the next few weeks we will be authoring a few posts and getting the web site ready to be our official BLOG. If all goes well we hope to set up a few featured interviews and in time post them as audio podcasts.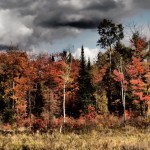 As we are both learning the mechanics and ins and outs of authoring web pages, things may be rocky at first. So visit our site often and if you like what you see and read, please share the link to our site link with your friends on Google Plus, Facebook or the portal of your choice. We have also set up a Facebook page as an easy way for people to leave us comments and ideas.
So, Welcome to our web site, check in and check us out often.