What is "Off The Trail"? What does it mean? First we need to talk about being on the trail.
Hiking and Camping is something that Michael and I often do in the warmer months. We live in Southern Ontario near Toronto. We love being outside, walking the trails, sitting around a camp fire and looking at the stars on clear nights. To us, there are not too many activities we enjoy more than spending time with our families and friends doing things we love…..being "on the trail"!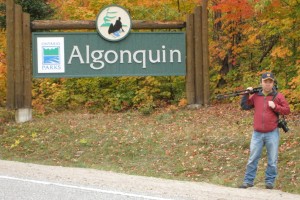 Of course, there are many activities that we do that are part of going camping and hiking that makes the experience even more enjoying. Activities such as canoeing, fishing, cooking outdoors and of course taking beautiful pictures of sceneries.
This site "Off The Trail" is about all things related to these activities. The equipment we use outdoors, including camping and photographic equipment, useful tips and techniques on buying and using them, and as well as sharing our experiences from many years of participating in these activities. Whether you are an experienced camper or have never gone camping before, we hope you will find something enjoyable to read and and learn. Check in often and follow us on Facebook and Google+.