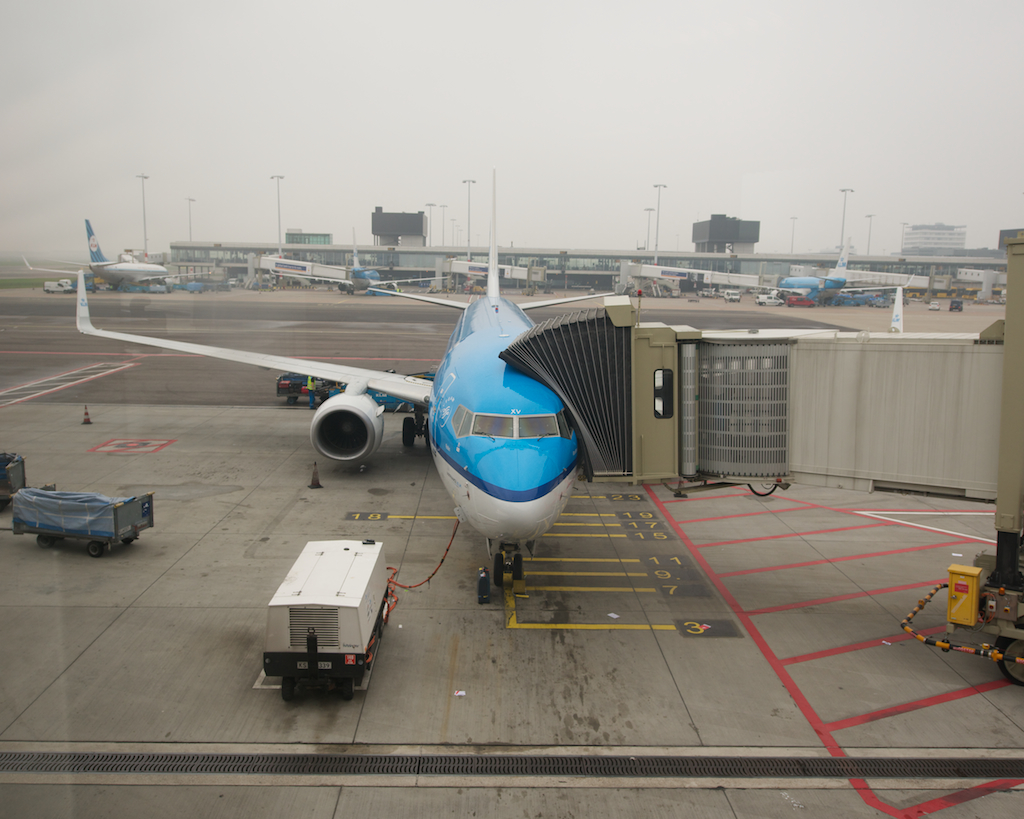 Paula & I have flown through the Schiphol airport (AMS) serval time in the past few years. I have traveled through AMS on my way to trade shows in Germany; while Paula and I have used AMS as a jump point for several cruises; such as our 2012 trip from The Netherlands north to Norway and this year en route to start our 2013 cruise from Italy to Copenhagen (organized by Craft Cruises, Inc.).
In 2012 Paula and I found the airport to be every efficient for dropping off baggage. The AMS airport features an outdoor viewing deck over looking the Delta and KLM jetways. For photographers looking to get close to the plane without having heavy glass in the way .. the Schiphol open air deck is the place for you.
Good friends of ours Richard De Visser, his mom and daughter travelled to The Netherlands just days before we arrived. Unfortunately our stop over was not long enough to allow us to visit with them and their extended family in Rotterdam and Amsterdam. However we have great memories of our trip to Amsterdam in 2012.